March 21, 2021
Adjunct Professor Shiping Zhu was elected as new TWAS Fellow
Recently, The World Academy of Sciences (TWAS) elected 35 new Fellows. These new members are from 22 countries and regions around the world, ZJU CBE's adjunct professor Shiping Zhu, the ZJU CBE's alumni of 1982, is among them.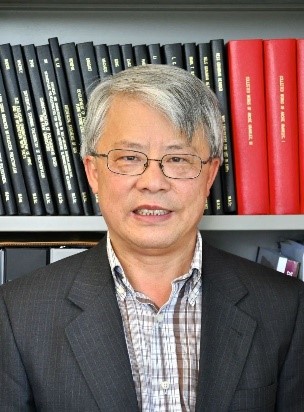 Founded in November 1983, The World Academy of Sciences is a non-profit international scientific organization dedicated to supporting and promoting scientific research in developing countries. Academicians of The World Academy of Sciences are generally elected from famous scientists in developing countries, while foreign academicians are elected from famous scientists in developed countries. Up to now, there are 1302 academicians of The World Academy of Sciences in the world, who are committed to the ten fields of mathematics, physics, chemistry, astronomy, geosciences, biology, agronomy, medicine, engineering science, society and economics.
Prof. Shiping Zhu graduated from the department of chemical engineering of Zhejiang University in 1982. He received a doctor's degree from McMaster University in 1991.Later, He had been teaching in the Department of chemical engineering and materials of Zhejiang University since 1994. He was the director of the Department of chemical engineering from 2009 to 2014. In 2017, he joined the Chinese University of Hong Kong (Shenzhen) as a lecturer and vice president.In 2010, he was elected an academician of the Canadian Academy of Engineering. In 2014 he was elected an academician of The Academy of Science of the Royal Society of Canada, and in 2015 he was awarded the highest honorary title of "Outstanding University Professor" of McMaster University.In 2011, he won the "Macromolecular Science and Engineering Award" of the Canadian Chemical Council, and in 2016, he won the R.S. Jane Memorial Award of The Chemical Industry Society of Canada.Zhu Shiping has been engaged in polymer chemical engineering education and scientific research for a long time, specializing in polymerization reaction engineering.He has made many original contributions in polymerization mechanism, kinetics, reactor and development and application of reactor and intelligent polymer. He has trained more than 130 high-level talents such as master and doctor, and published more than 380 academic papers.In recent years, he has been invited to China's high schools and colleges to publicize science and technology, encouraging college and middle school students to "Learn science and technology, do good for the people ", and take the road of serving the country through industry. His song of chemical industry has aroused a warm response among young students.
He is very concerned about the development of education and scientific research in his alma mater Zhejiang University.He has done a lot of work in discipline construction, overseas talent introduction, young teacher training, international scientific research cooperation, academic reputation promotion and other aspects for chemical engineering colleges of Zhejiang University. With his international academic prestige, he has recruited or recommended Chinese students and scholars to study in famous universities in Canada and the United States.He also organized many international academic conferences and bilateral meetings between China and Canada to promote domestic scholars to go to the world and foreign counterparts to understand China. In 2010, he was awarded the "West Lake Friendship Award" by Zhejiang provincial government.
At present, the College of Chemical and Biological Engineering has trained more than 20000 high-level chemical talents, 20 of whom have become academicians of the Chinese Academy of Sciences and the Canadian Academy of Sciences. Especially After the reform and opening up, five academicians of the Chinese Academy of Sciences and the Chinese Academy of Engineering have been trained, including Chen Wei and Chen Jianfeng. Among the graduates, 3 were awarded the rank of general, 13 were awarded the title of national design-masters, and 12 were appointed presidents of famous universities and provincial and ministerial leaders.
To learn more about this news, go to https://twas.org/article/twas-elects-35-new-twas-fellows.