City of Hang Zhou
Hangzhou,the capital of Zhejiang province with the sub-provincial administrative level, is the center of provincial politics, economy, culture, science and education.
As a famous scenic city in China, Hangzhou attracts more than 20 million domestic and foreign tourists every year. Hangzhou is known for its natural beauty of West Lake worldwide. "Above is paradise, below is Suzhou and Hangzhou" expresses people's indeed praise to Hangzhou. In the Yuan Dynasty, the famous Italian traveler Marco Polo described this city as "the finest and most splendid city in the world."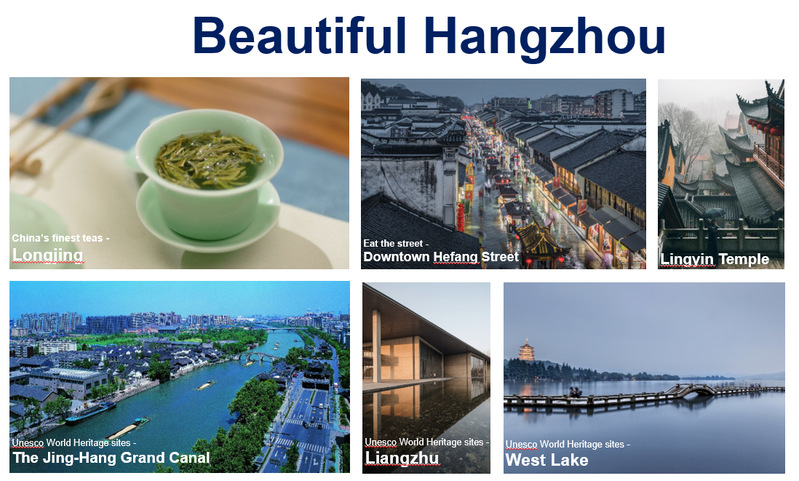 Please click here to find the video of Instruction of Hangzhou City.
Zhejiang University
As Asia's leading university, ZJU has a long-standing commitment to seeking truth and pursuing innovation.
The University has been deeply dedicated to nurturing high-caliber innovators and future leaders for an increasingly interconnected world; to encouraging interdisciplinary and creative research that addresses challenges the world faces today; and to translating knowledge and creativity to benefit wider communities.
Over a history spanning more than 120 years, ZJU has been firmly embedded in the dynamics of a fast-growing country, where the University's enterprising and forward-thinking ethos is recognized as an invaluable asset.
As China endeavors to build a community with a shared future for mankind, new opportunities abound in its higher education landscape. In 2017, while celebrating its 120th anniversary, ZJU was proudly selected for China's "Double First-Class" Initiative. Embarking on a new journey, ZJU is keen to further open up to the world and collaborate globally for the betterment of the public welfare.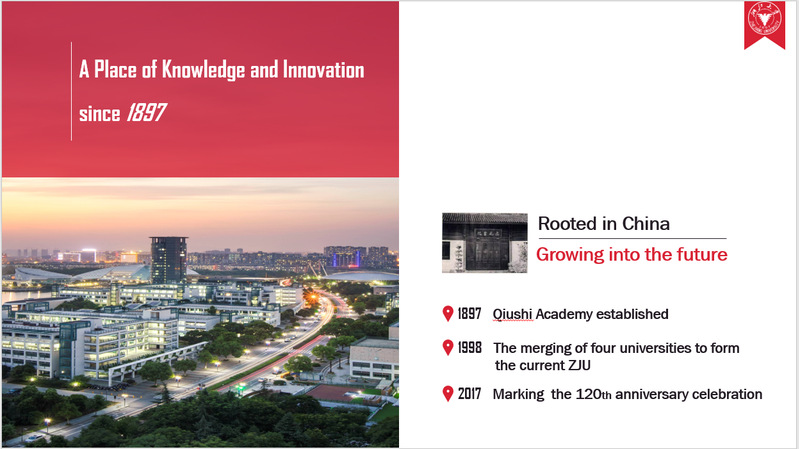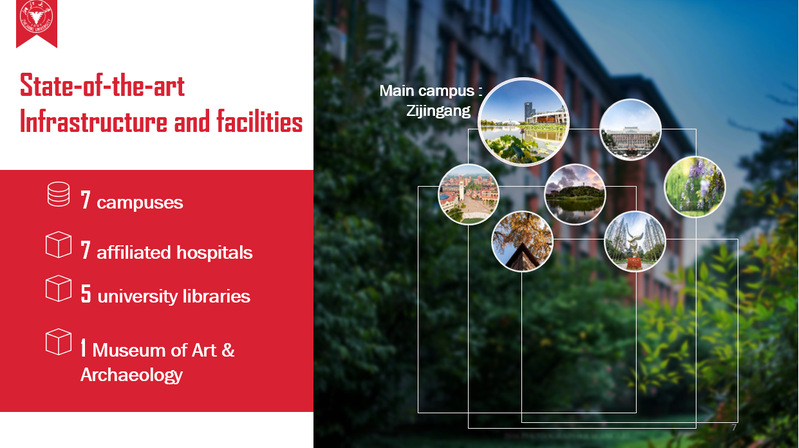 Please click here to find the video of instruction of Zhejiang University.
Yuquan Campus
Zhejiang University is formed by seven campuses, we are in the Yuquan Campus which map is as following.






Yuquan Campus (

Map

)



Life Guide
Please click here to find the life guide of accommodation, on-campus-dining, postal service, traffic, money tips, healthy & insurance and so on important information for your living at Zhejiang University.