Where do Chemical and Biological Engineers Work?
Chemical engineering plays an important role in the national economy of many countries. It is the basic and pillar discipline for most industries. The development speed and scale of chemical engineering have an important impact on all sectors of the economy and society.
Chemical Engineers are able to choose positions from a broad array of fields including petrochemicals, commodity chemicals, aerospace, military, renewable energy, bionic medicine, green pharmaceuticals, advanced materials manufacturing, energy conservation, emissions reduction, pollution control, environmental protection, and resource recycling.
Learning Chemical and Biological Engineering will contact with toxic and harmful substances?
As human civilization advances, there is a need for new chemicals and materials, generated at large-scales. In the process of research, development and production, toxic and harmful chemicals are often utilized. Well-trained chemical engineers know how to manage the threats from such species through safe chemical handling and environmental protection practices. This avoids direct contact with toxic and harmful substances and mitigates their threat to the environment. Chemical engineers also understand how to apply green chemistry to achieve the same products utilizing more environmentally benign chemicals and production practices.
Why ZJU CBE?
Forefront of groundbreaking research and innovation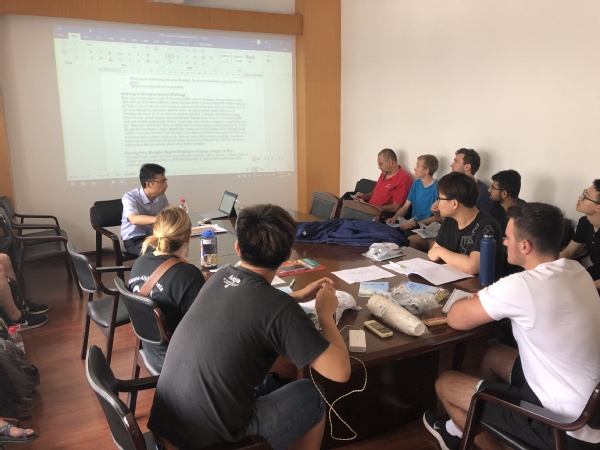 You will study the frontier fields of the Chemical and Biological Engineering here including reaction and separation engineering, polymerization and polymer engineering, material chemical engineering, functional and fine chemicals engineering, energy chemical engineering, synthetic biology technology, bioprocess engineering, nano biotechnology, bionic functional membrane and membrane technology, natural medicine preparation technology, advanced preparation technology, resource utilization of bulk industrial wastes, biomass resource utilization, industrial environmental protection, zero emission technologies, chemical safety intelligent control systems and many more.
Develop fundamental knowledge

Cultivate professional relationships
Improve problem-solving skills
Using your education in Chemical and Biological Engineering, new technologies and individual talents, you can help create a better tomorrow for mankind.